Last updated on January 6th, 2020 at 12:25 am
Hello SHJ True Believers!
Dave here, and have you been looking for a breakfast option that (a) fills a craving while (b) provides you with a healthy dose of protein and healthy fats?  Well you, my fellow SuperHuman are in luck.  I come to you with a pancake recipe worthy of the Ironwood of Winterfell.  Now I did have to murder, scheme, and betray my way out of that honorable hold, but when you play the game of thrones… You play to win.  

Today's Featured Recipe:  SuperHuman Banana Pancake


The featured superfood of this post is a revisit to coconut oil.
This healthy fat is the gift that keeps giving.  If you want to know more though I'm going to point you to my no-bake chocolate protein bars  
Was that a cop out?  Maybe.  I like to think of it as being ruthless and efficient.  My mentors the Boltons would be proud.

Want instant access to 1,000+ Workout Routines?
Unlock Over 1,000 Celeb & Character Workouts + Get New Routines Every Week
Join The Superhero Academy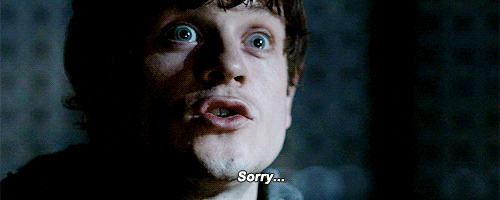 And with that brief write up buried like one of Robert's bastards, here's the base line stats. (Based on 6 servings)
| | |
| --- | --- |
| Calories | 259 |
| Fat (g) | 11.1 |
| Carbs (g) | 30.9 |
| Protein (g) | 10.9 |
Nutrition Pillar Info:
This recipe meets the standards of our  Mediterranean and Vegetarian Pillars.  
Ingredients: (Serves 6)
4 Eggs
3/4 Cup Greek Vanilla Yogurt
3/4 Cup Unsweetened Almond Milk
3/4 Cup Kodiak Power Cakes Pancake Mix (you can sub flour but you'll lose the added protein)
1/2 Teaspoon Cinnamon (divided)
1/4 Teaspoon Salt
3 Tablespoons Coconut Oil
3 Tablespoons Maple Syrup (Real stuff not the pancake syrup that's actually corn syrup… you can sub sugar if needed)
Directions:
Preheat the oven to 475℉.

In a separate bowl mix your wet ingredients. (Yogurt, Almond Milk, Eggs, Vanilla Extract).  Start mixing slowly as the yogurt needs to combine first or your wet mix will end up everywhere.



Melt your coconut oil in an oven safe frying pan.

Peel and slice your bananas.
Add the maple syrup, 1/4 tsp cinnamon, and slice bananas to your frying pan.  You want cover the bottom of the frying pan.

Caramelize your bananas (approximately 6 to 8 minutes). You should also see your syrup/oil mixture reduce slightly.
Add your pancake batter directly to your frying pan.

Move to the preheated oven and reduce the oven temperature to 425℉.
Bake for approximately 20 minutes.  Your pancake is done when the batter has risen, and looks golden brown.  (Add 2 minutes at a time until your pancake is done).
Remove your pan from the oven and let it cool in the pan on an oven mitt for approximately 10 minutes.

Flip the pan onto an appropriate sized plate.  Be patient gravity should cause your pancake to release from the pan.  If it's being stubborn tap the bottom of the pan.

Full nutritional stats, courtesy of MyFitnessPal based on 6 servings:

Ready to Transform with Mike and I?!
Join The Superhero Academy and start unleashing your inner SuperHuman.
SUPERHUMAN SECRETS BOOK
UNLOCK THE SECRETS TO UNLEASHING YOUR INNER SUPERHUMAN