Last updated on January 6th, 2020 at 12:24 am
BONUS:
Download over 50 FREE Celeb Workout PDFs, Nutrition Recipes, and more in the SHJ Starter Pack!
Hello SHJ True Believers!
It's summer in my neighborhood, and that means it's my favorite time of year, grilling time.  It's been extra special this year as after the happiest of accidents in the test kitchen, I can light my own girl with a simple voice command… FLAME ON SuperHumans.  Quick intro today, as we got a full meal on the docket.
Need to know a little bit more about me?  I'm a self taught average joe who's been gifted a superhuman sense for what tastes great and I'm here to share my findings.  Each recipe will feature a minimum of one of the elusive superfoods because what else do you think superhumans consume?

Today's Featured Recipe:
SHJ Chili Lime Marinated Steak with Mango Salsa and Grilled Corn on the Cobb
Want instant access to 1,000+ Workout Routines?
Unlock Over 1,000 Celeb & Character Workouts + Get New Routines Every Week
Join The Superhero Academy
Today's featured SuperFood: The Grill
Chef Dave I think your brain has been left on the grill too long… that's not a food.  
To that I say…
Want to level up your nutrition to go with your new workouts?
Use The SHJ 4-Tier Nutrition System, Nutrition Course, 100+ Recipes, Sample Meal Plans, Fast Food Meal Index, Low Calorie Snack Index and more!
Join The Superhero Academy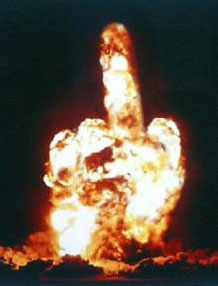 This special method of cooking deserves special recognition and well I already bent the rules for bananas last post so like that the rules are out the window and chaos will rain supreme.  Maybe next time I'll give you a superfood… if you are nice… and more likely if I'm feeling nice.
Back on point.  Here are some benefits about fire based cooking with direct heat over a metal grill:
Residual fat is removed during the cooking process, and you end up eating less fat
Grilled Veggies retain more nutrients
Grilled Meats retain more nutrients
OK with our superfood rules slashed and burned, we move on to the main event.
Here's a snap shot of the macro nutrients: (based on 4 servings)
| | |
| --- | --- |
| Calories | 357 |
| Fat (g) | 15.4 |
| Carbs (g) | 32.7 |
| Protein (g) | 25.1 |
Too carb heavy?  I get it.  Drop the corn, and lose about 17 grams of carbs. 
Nutrition Pillar Info:
This recipe meets the standards of our Nordic, Paleo, Mediterranean and Vegetarian Pillars.  You'll need to make the appropriate modifications mind you.  I feature steak in this recipe, but this is a Multi-purpose marinade that can work with the protein of your choice.
Marinade Ingredients:
Juice of 3 Limes
1/3 Cup Olive Oil
3 Tbsp Reduced Sodium Soy Sauce
1 Tbsp Honey
1 Tbsp Minced Garlic / 2 Cloves Fresh finely minced
1 Tbsp Chili Powder
1/2 tsp Cumin
1/2 tsp Paprika
Mango Salsa Ingredients:
2 Mangoes, seeded, peeled and diced
1 Red Pepper, diced
1/2 Cucumber peeled and diced
1/2 Sweet Onion diced
1 Jalapeno, seeded and diced
1/4 Cup Cilantro, diced
3 Green Onion Stalks
1 Lime, Juiced
1/2 tsp Salt
Other Ingredients:
4-6 Ears of Corn, schucked/peeled/whatever you call it
0.75 Lbs of Skirt Steak (Or insert your preferred protein here)
8 Cups Water
Tbsp Garlic Salt
Butter or Olive Oil
Directions:
Saw this life hack recently, and I've been on a mason jar kick, see my chia seed pudding storage devices here.  If you don't have a mason jar kicking around though a wire wisk and a mixing bowl work just fine.  Lets start by juicing three limes.  You can hand squeeze this directly into a mason jar, like this:

Once you've juiced all the limes, add an equal amount of Olive Oil to your mason jar.
Now add in the remaining marinade ingredients, seal the mason jar, and shake until well combined

Place your protein into a shallow bowl or container and cover with the marinade.  Seal the container, and although the protein to marinate for 6 to 24 hours.  (1-3 hours for fish).
Once you've allowed your protein to marinate remove it from the fridge and allow it come up to room temperature for grilling.  This allows for a more even cook.
Let's bring some water to boil.  Add 8 Cups of water to a larger pot with 2 Tbsp of garlic salt, and bring to a boil.

Schuck your corn cobb and remove the stems
Once the water comes to a boil turn off the heat, add the corn and cover.  Let sit for 10-15 minutes.

While we wait for our corn to cook, let's get to work on the mango salsa.  Like other salads on the site this will be a lot of repeat knife work.  I've included some tips on seeding, peeling, and dicing a mango.  Locate the seed stem, and turn the mango

Slide your knife down the mango along the right side of the seed stem, and repeat on the left side.  The mango seed will be hidden in the remaining disk
You can toss this, bag it an save it for later, but you don't really need this to complete the recipe.
Peel the mango halves and dice the fruit.  Repeat this for the remaining vegetables and mix.  Cover your salsa and place in the fridge.
Now back to the corn.  Remove it from the heat and brush each ear with butter.
Time to light the grill!  Do so following your manufacturer's instructions, and allow your grill to come up to a medium high heat (between 400 to 500F)
Rotate the corn, every 1-2 minutes. Until it is roasted evenly
If you decide to cook a skirt steak like me, then you'll want to cook this 3-4 minutes on each side.

Remove from the heat, and allow your protein to rest for approx. 5 minutes.
When serving skirt steak the preparation of the cooked meat is extremely important.  Be sure to cut perpendicular to the grain and slice into 1/4 thick strips. (if you cut with the grain the meat will end up incredibly chewy and barely edible)

Now get everything on a plate and top your steak with the mango salsa

Excelsior and Enjoy!